Need support on a tough conversation across ideological differences? I'm offering free mediation services this holiday season.
Learn more
We are a couple who spoke with Suzanne regarding our political differences [around feminism], which we were struggling to overcome in our relationship.
Suzanne was very adept at helping us navigate our differences. The experience was very enjoyable and helped me and my partner a lot with our communication around political topics.
Suzanne is warm, caring, insightful, and a great listener, never taking sides.
— Charlotte
I believe in the power of a good conversation. One where we really, truly feel heard. One that challenges and even surprises us. One where we feel comfortable speaking our truth and exploring complicated ideas without judgment.
So often, however, dialogue across ideological divides can be fraught and difficult, or doesn't happen at all. In a time of heightened political polarization, this affects relationships, families, and communities—bonds that struggle to flourish due to growing differences.
As a trained conflict mediator, I have seen how positive dialogue creates understanding, hope, and solutions. As a lifelong independent voter, I deeply appreciate learning from people with different perspectives.
This background has led me on a journey to understand political divides, and how to bridge them through conversation.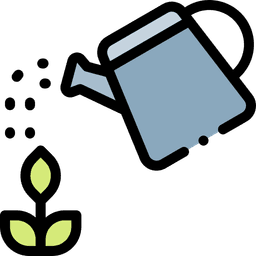 In the past few years, I created a non-partisan workshop to help people have better conversations with family and friends. Upon seeing the need, I've also been applying my mediation skills towards facilitating conversations in real-time.
I am documenting some of those conversations through audio as well, whenever my participants agree to be recorded anonymously. I will be sharing this audio project next year, with the goal of showing dialogue across political differences that is honest, nuanced, and vulnerable. In our fraught age of discourse, I hope it will be a salve.
Need support?
Is there someone in your life you'd like to engage on a thorny issue, but find it difficult to do so? Someone you'd like to have more meaningful (or simply less frustrating) conversations with? Someone you know who might benefit from a facilitated conversation?
I offer mediation across ideological divides that feel meaningful, honest, and productive. These sessions are completely confidential, and support participants to more deeply understand each other.
My services are free this holiday season, a time people often need it most. You are welcome to email me directly or book a 15-minute intro call.
What to expect
Before the mediation session itself, we will have a short call to get to know each other and make sure it is a fit. You can do this separately or together with your conversational partner.
When everyone is ready to proceed, we will have our 2-3 hour session, with plenty of opportunity for breaks, pauses, and feedback. This length allows us to go deep.
My duty is to support both participants equally. I believe in creating a space for each person to speak their truth, feel heard, and begin building bridges.
If you have the slightest interest, or just want to chat about these topics more generally, I would love to hear from you!